Do you know where you can get in touch with scrap metal buyers in the Austin, Texas area? If not, come on down to All American Recycling located at 9202 FM812, Austin, Texas 78719 and we can help you out!
Why we're among the best scrap metal buyers in town
We are a locally owned and operated scrap metal recycling company that has been serving the Austin community for years. We accept a wide variety of scrap metal, including copper, aluminum, brass, stainless steel, and more. Whether you have old appliances, car parts, or construction materials, we can take them off your hands and give them new life through our recycling process.
Not only do we offer a convenient location for you to drop off your scrap metal, but we also provide competitive prices for your materials. Our experienced scrap metal buyers can accurately assess the value of your scrap and offer you a fair price based on current market rates. We strive to provide excellent customer service and ensure that you are satisfied with your experience at All American Recycling.
At our facility, we take our environmental responsibilities seriously. We adhere to strict recycling protocols to minimize waste and reduce pollution. By choosing to recycle your scrap metal with us, you are not only putting money in your pocket but also doing your part to protect the planet.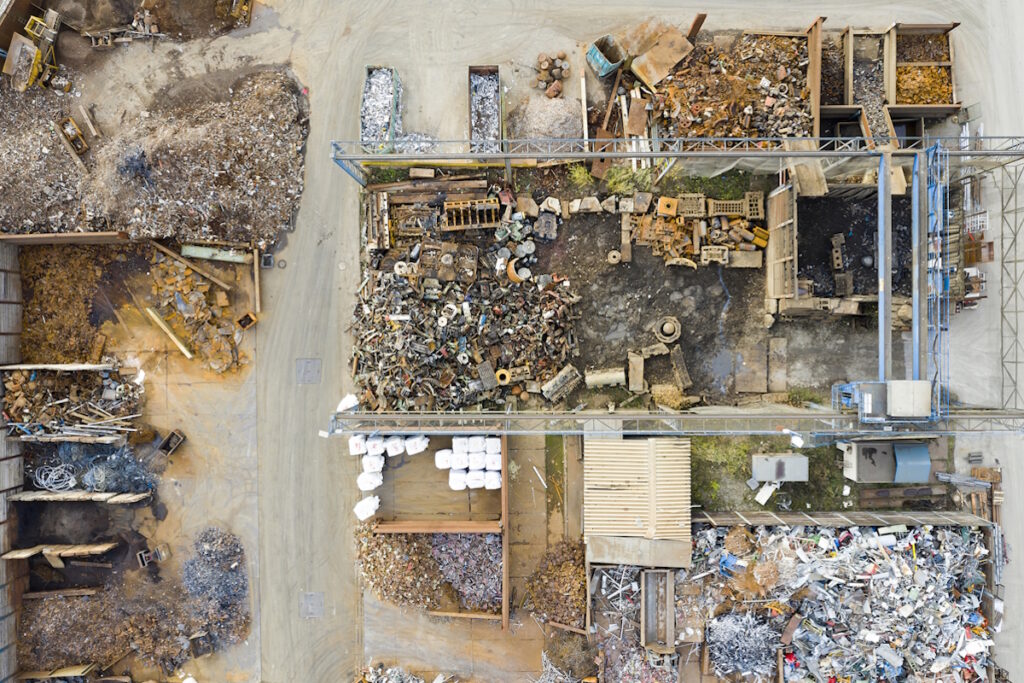 What are you waiting for?
Chances are, you may have a significant amount of junk or scrap metal that you haven't considered recycling. Many people mistakenly believe that scrap metal buyers only deal with large industrial loads of metal. However, that is not the case at All American Recycling!
At our Austin recycling yard, we accept a wide range of consumer goods in addition to industrial scrap. This means we gladly take items like kitchenware and car batteries, along with many other consumer-related items that you may have!
Recycling your junk or scrap metal not only helps the environment by reducing waste in landfills but also puts some extra cash in your pocket. At All American Recycling, we make it easy for you to get rid of your unwanted items and receive fair compensation for them.
Here are some examples of the consumer goods our scrap metal buyers accept:
Metal Kitchenware
Do you have old pots and pans, utensils, or appliances that you no longer use? Instead of letting them take up space in your cabinets, bring them to us. We accept metal kitchenware such as cookware, small appliances like blenders or toasters, and even kitchen gadgets.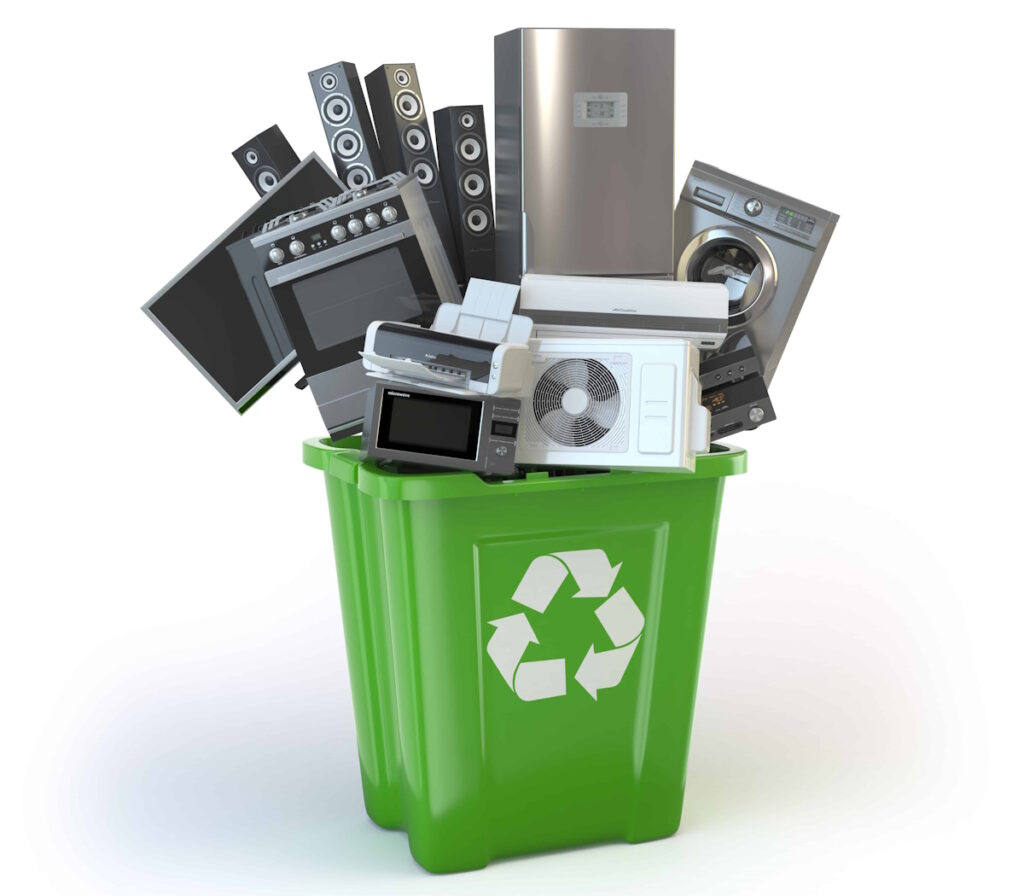 Home Appliances with Metal
Whether it's an old refrigerator, washing machine, or air conditioner, we accept large household appliances made of metal. These items often contain a significant number of valuable metals like steel, copper, and aluminum, which can be recycled and reused.
Metal Tools and Equipment
If you have tools or equipment made of metal that are no longer in use, bring them to us! From hand tools like hammers and screwdrivers to power tools like drills or saws, we accept them all.
Metal Car Parts
If you have an old car sitting in your garage or backyard, consider recycling its metal parts. We accept car batteries, rims, engines, exhaust systems, and more. Don't let these items deteriorate further when you can turn them into cash.
Electronic Metal Scrap
Upgraded to a new smartphone or laptop? Don't just throw away your old ones. We accept various electronic devices like cell phones, computers, TVs, and gaming consoles. By recycling them, you're not only saving valuable metals but also preventing harmful substances from polluting the environment.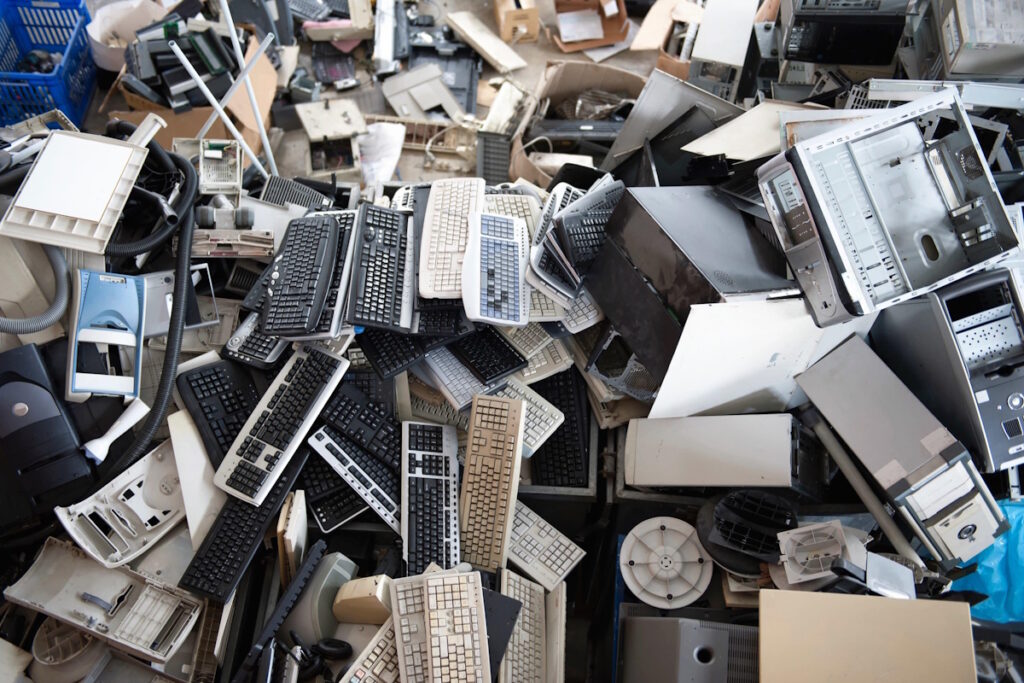 Meet Our Scrap Metal Buyers in Austin, Texas
Remember, even if you're not sure if an item can be recycled or if it's worth anything, it's always worth checking with us. Our knowledgeable scrap metal buyers can guide you and provide information on what we accept and how much you can expect to receive.
All American Recycling is a hassle-free, convenient place to recycle scrap metal.
For close to over 40 years, All American Recycling has been at the heart of Austin scrap metal recycling. Our family-owned business set up shop here in Austin, Texas in 1984 by Jim Borders. However, recycling has been a Borders family passion for three generations, starting in the Great Depression.
So, why let your junk or scrap metal go to waste? Clear out your space, help the environment, and earn some money by recycling with at our Austin recycling yard. To learn more about the specific items we accept, schedule a drop-off, or to get current pricing, call us at 512-243-1183. We can't wait to see you!