Meet Our Team
Our team is a dedicated group of employees that are highly trained to recognize different types of metal. This allows us to differentiate between high and low grade metals and separate them accordingly, which benefits our customers. In addition, at All American Recycling, we are personable, professional, and eager to help you, our customer, with your unique recycling needs.

We are committed to limiting our carbon footprint and being a positive influence on the community. For example, at All American Recycling, we firmly believe that recycling is the key to a greener brighter future. This keeps us striving to be the best Texas scrap metal recycling company we can be and to educate the community about recycling.
Who's Behind Our Scrap Metal Recycling Services?
Our experienced team gives you confidence that you can count on us for your scrap metal recycling needs.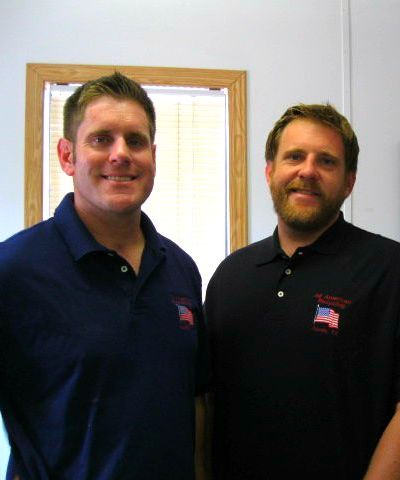 Why Do Scrap Metal Recycling?
Copper was discovered in 5,000 B.C. Since that time, metal has been the backbone of civilized nations. In fact, metal recyclers in the United States handle about 120 million tons of recyclables each year.
Metals are perfect for the recycling process. Why? Firstly, their value creates a financial return. Secondly, their density lends to efficiency in transport. Thirdly, their properties allow them to recycled again and again. For example, scrap metal is recycled into new raw materials for producing primary metals such as steel, copper, and aluminum.
Our recycling team will handle, process, and market every grade of your metal scrap. We have years of experience in the metal recycling business.
Contact Us
9202 Farm to Market 812
Austin, TX 78719
T 512-243-1183 • F 512-243-2989
Email: info@bordersbrothers.com
Serving the Austin, Texas area including Austin, Bastrop, Buda, Cedar Creek, Cedar Park, Georgetown, Dripping Springs, Kyle, Round Rock, and San Marcos
Visit Us
Monday–Friday: 8 am – 4:30 pm
Saturday: 8 am – 2:30 pm