Sell Your Junk Car to All American Recycling
Do you have an old car that you are ready to get rid of? If you have a need for car recycling Austin contact All American Recycling. Bring your vehicle to our location at 9202 FM 812, Austin, TX 78719. Whether it's in good condition or not, we'll take it!
Drop off your car today! We pay $$ for junk cars!
Our car recycling Austin program buys used cars, crossovers, minivans, SUVs and trucks.
We are a fully licensed and insured recycler.
You can earn money while cleaning up your yard, garage or driveway.
We process y

our vehicle with the highest of standards.

Our car recycling Austin program welcomes all makes and models of vehicles, domestic and foreign, running or not.
All vehicles need to have a title, oil and fluids drained, gas tank removed. We buy junk cars brought to us that have a clear title in the seller's name. All cars we buy must have correct documentation.
Why Recycle Your Car with All American Recycling?
Your junk car or truck will be off your property.
We pay top dollar for junk cars, trucks, vans, crossovers and more.

We recycle car parts by making them available to parts customers.

The remaining scrap metal creates new steel products.
We recycle cars in an environmentally friendly way.
By recycling cars, we help the environment by reducing the need to create new products from virgin materials. This in turn saves energy, water and reduces mining and other production wastes.
Over the years, we have recycled many used cars and trucks. This helps our Austin community by reducing waste.
What Kind of Vehicles Do We Accept for Car Recycling Austin?
We buy all makes and models of running or broken cars, trucks, vans or SUVs. For example, some of the top cars we've bought are: Ford F150, Jeep Grand Cherokee, Nissan Maxima, Nissan Sentra, Ford Expedition, Chevrolet Suburban, Chevrolet Trailblazer, Chevrolet Tahoe, Nissan Pathfinder, Toyota Sienna, Honda Passport, Nissan Frontier, Honda Accord, Honda Civic, Toyota Camry, Toyota Corolla, Ford Mustang, Honda Odyssey, Dodge Durango, Dodge Ram 1500, Nissan Frontier, Chevrolet Silverado, GMC Sierra, Toyota 4Runner, GMC Yukon, Toyota Pickup, Nissan Xterra, GMC Suburban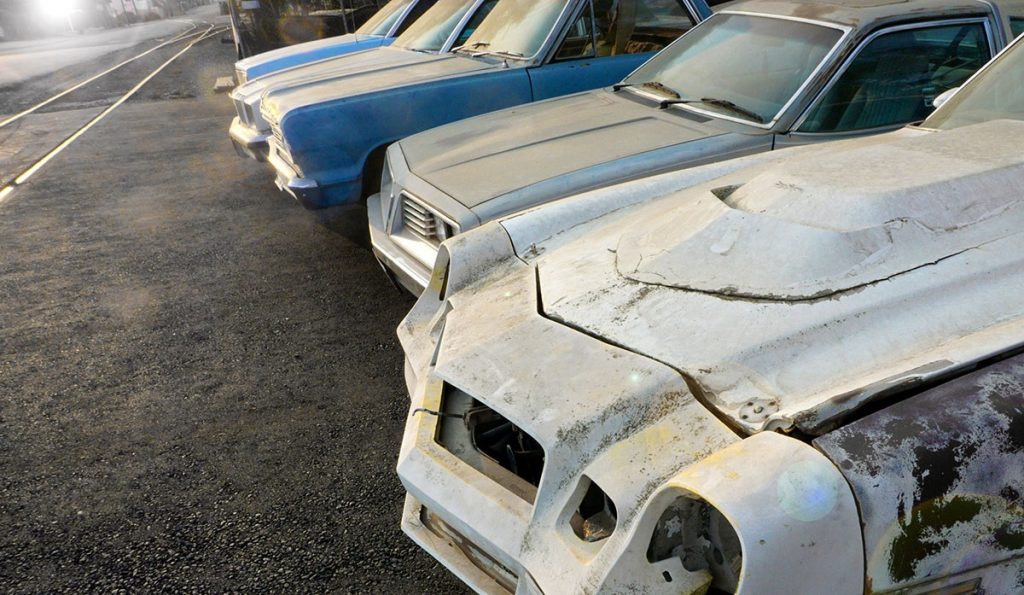 How Do You Prepare Your Car for Recycling?
Car recycling is an environmentally-friendly option if you have an old junker to get off your hands. Here are a few steps to follow:
Clear your stuff out of your vehicle. It's easy to leave things in the glove box, tucked in a corner, or under a seat. Be thorough so you aren't leaving anything in the vehicle before you recycle it.
Make sure you drain oil and fluids, with gas tank removed.
Cancel your car insurance. Once you sell your vehicle, there's no reason to pay insurance on a car that is no longer your responsibility.
Take your license plates. You may be able to use them on a different car or save them as a keepsake.
Transfer your title and registration. In addition, sometimes you will also need the license plates as part of this process.
Arrange for drop off. Take photos for your records, in case you need later additional documentation for tax purposes.
If you have auto parts to recycle, check out what auto parts we buy. For more information call 512-243-1183 or email us.
Catalytic Converter Law in Texas
Passage of House Bill 4110 by the 87th Texas Legislature became effective September 1, 2021. The legislation increases criminal penalties for knowingly purchasing stolen catalytic converters. It also certain requirements relating to the purchase of catalytic converters by metal recycling facilities. 
If you bring your catalytic converter to sell, please make sure to provide:
The year, make, model, and vehicle identification number for the vehicle from which the catalytic converter was removed
A copy of the certificate of title or other documentation indicating that you have an ownership interest in the vehicle