A car cannot live forever. Even a beloved truck that you've had since your teenage years will eventually end. To get one last return on your investment, sell your car for scrap metal if it becomes unsafe to drive and difficult to sell.
It is relatively simple to scrap a car. These are the steps you need to follow to sell your car for scrap metal.
1. Find a suitable scrap metal yard
It would help if you verified the reputation of any scrap yard. It is not worth the hassle of scrapping your car to an unreliable place. You can check the yard's website and Google reviews.
If you live in the Austin, Texas area, you're in luck! All American Recycling is a family-owned, longstanding scrap metal yard. We buy cars and auto parts for scrap.
2. Get proper documentation
Unfortunately, you can't just tow your car to a scrap metal yard and leave it there. First, you need to make sure that documentation is in order.
State law requires you to be 18 years of age, along with a valid state ID that is not expired and up to date. The state ID does not have to be from Texas. If it's a valid state issued driver's license or ID the scarp yard will typically take it.
Your car must have a clear title in the seller's name. There must be no lien holders on the title. And then you must transfer your title to the yard. You will be held responsible if someone steals your car or causes damage. Therefore, you must transfer the title and registration of your car to the scrap yard as the buyer, just like you would sell your car to an individual.
At All American Recycling, all cars we buy must have correct documentation.
It is more challenging to sell your car if it does not have a title. You can still sell your car for scrap auto parts, but it will take some effort. If you have auto parts to recycle, check out what auto parts we buy.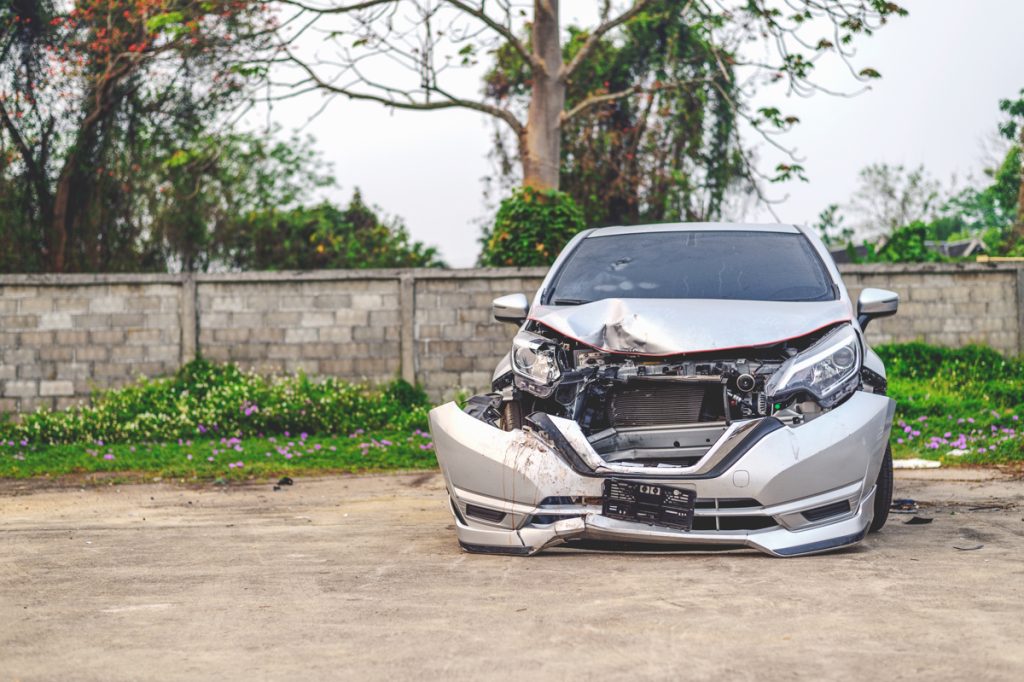 3. Prepare the car
After you have selected your scrap metal yard and collected your documentation, it is time to prepare your vehicle. It would help if you removed any personal items that may have been there for a while. It is easy to forget items that have been stored in your car for years.
Your personal items are not allowed to be stored in your car, even if it is going to a junkyard. Be thorough so you don't leave anything in the vehicle before you recycle it. Some junkyard workers will take care of cleaning out your car if you don't do so. But as this can vary it is best to call ahead.
Make sure you drain oil and fluids, with gas tank removed.
You need to take the license plate off your car to change your title. You should also cancel your car insurance policies while you are doing this.
4. Sell the car
After completing the paperwork and preparing your vehicle, it's time to take your car to the scrap metal yard. Check with your yard to find out if they offer a pick up service or if the car will need to be towed.
Double-check your title transfer with the scrap yard within the next few days. The title becomes a legal responsibility once you have sold your car. You want to make sure it is transferred as soon as you can. Call to verify that the title is not being changed by the scrap yard.
Keep records of your sales in case anything happens to the car after it leaves your possession. Take photos of the transaction in case you need documentation later for tax purposes. In addition, let your insurance agent know you recycled your vehicle and verify the car insurance is cancelled after the sale.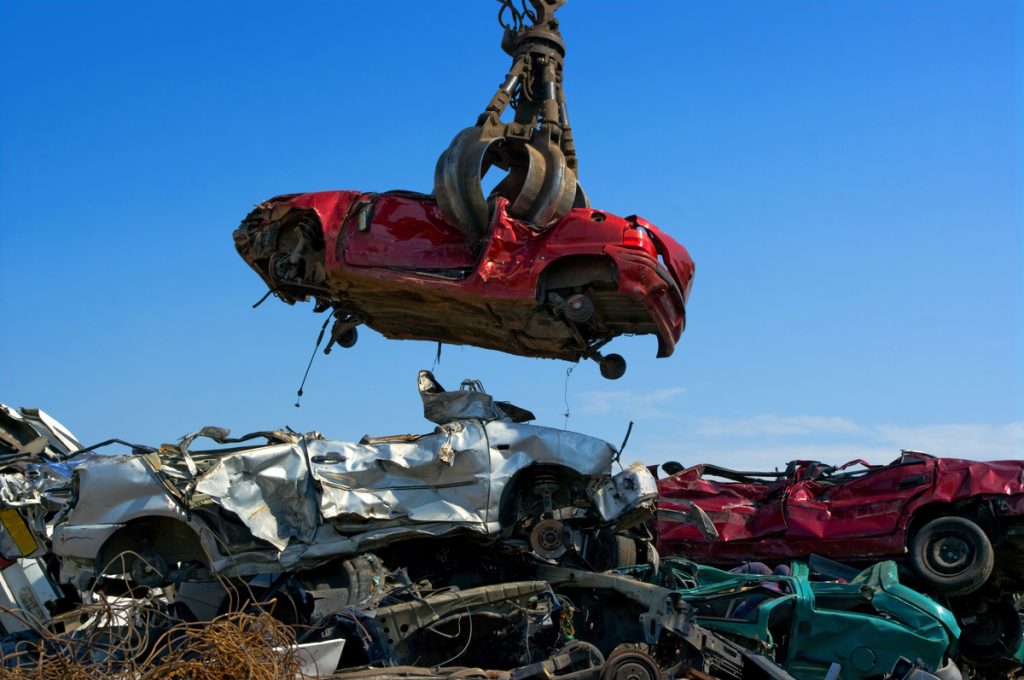 Sell Your Car for Scrap Metal at Our Austin Scrap Metal Recycling Center, All American Recycling
You can get a return on your investment by selling your car for scrap metal. Although it may seem complicated and time-consuming, scrapping your car can be easier than you think.
All American Recycling in Austin, Texas your one stop place for all scrap metal recycling, copper recycling, and stainless-steel recycling. Family-owned and operated, we can offer you unbeatable pricing and customer service.
Our Austin scrap metal recycling center is open to the public and designed to get customers in and out easily and safely. To learn more about the specific items we accept, schedule a drop-off, or to get current pricing, call us at 512-243-1183. We can't wait to see you!