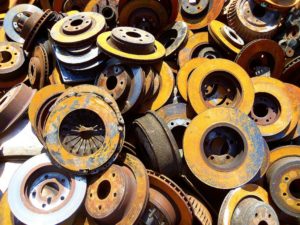 While recycling rates among major Texas cities has lagged behind the national average of 34%, Austin has achieved a 44% waste diversion rate according to a February 2018 report entitled "Trash in America: Moving from Destructive Consumption to a zero-waste system."
The study which was conducted by the TexPIRG, a consumer rights advocacy group based here in Austin.
According to TexPIRG Director Bay Scroggin, "The consequences of our disposable, single-use society are frightening when you step back and consider the massive public health and environmental effects."
The Texas Commission on Environmental Quality estimates that Texans disposed of about 6.83 pounds of waste per person in 2016.  And an estimated 34.73 million tons of waste end up in municipal landfills across the state each year according to the Texas Commission on Environmental Quality.
At that rate, our landfills will reach their maximum capacity in about 56 years.
While Austin's 44% waste diversion rate is good, there's always room for improvement.  Here are some ways you can help.